Strengthening Parent Support Coordinators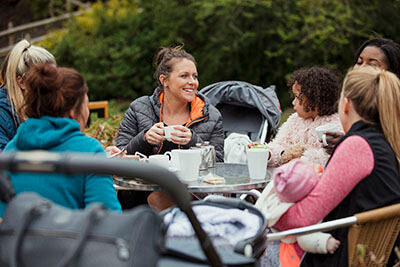 Strengthening Parent Support Coordinators
If you have a child with developmental delay or disability, connecting with other families in a similar situation can help.
Strengthening Parent Support Coordinators across Victoria help families with children with disability connect with each other and provide information about local services and support.
Contact the Coordinator in your area to find out more.
Melbourne
Eastern suburbs
Michelle Emery Evans
Phone 0438 646 744
Email michelle.emeryevans@anglicarevic.org.au
Northern suburbs
Thea Calzoni/Lisa Peterson
Phone 0417 331 681
Email tcalzoni@mcm.org.au
South Eastern suburbs
Christina Mastoris
Phone 0481 906 103
Email cmastoris@moira.org.au
Western suburbs
Wendy White
Phone 0448 015 023
Email spsp@mackillop.org.au
Regional Victoria
Mansfield, Benalla, Murrindindi
Liz Klein
Phone 0497 483 319
Email coordinator@inspiredcarers.org.au
Shepparton, Strathbogie, Mitchell,
Moira, Wangaratta
Nicole O'Brien
Phone 5831 7157
Email manager@inspiredcarers.org.au
Wodonga, Wangaratta, Alpine,
Towong, Indigo
Katrina Redcliffe
Phone 0408 669 401
Email katrina@inspiredcarers.org.au
Bendigo, Loddon Mallee, Mildura
Feonyx Holden
Phone 0491 203 955
Email feonix@riac.org.au
Gippsland
Kylie Lewis
Phone 0476 578 673
Email kylie.lewis@noahsarkinc.org.au or
p2pg@noahsarkinc.org.au
Ballarat, Central Highlands
Rebecca Paton
Phone 5329 1361
Email rpaton@pinarc.org.au
Geelong, Barwon
Robyn McPhee
Phone 5221 2984
Email robyn.mcphee@gateways.com.au
Horsham, Wimmera
Kate Janetzki
Phone 5362 4042 or 0427 633 458
Email kate.janetzki@vt.uniting.org
Warrnambool
Judi Mutsaers
Phone 5561 8111
Email jmutsaers@mpower.org.au
The Strengthening Parent Support network is supported by the Victorian Government.
Related topics