My journey through school to university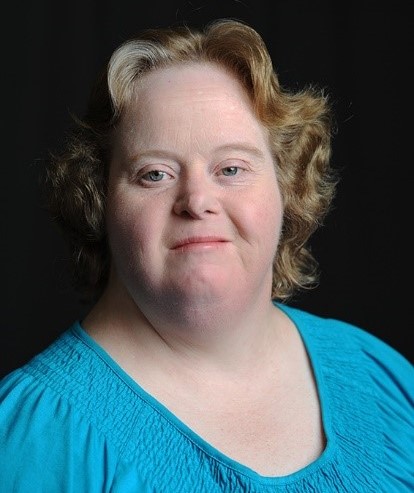 Testimonial: "I never stand still when it comes to learning."
My journey through school to university
Rachel High is a Board member, peer mentor, master of ceremonies, a keynote speaker and is the first person with Down syndrome in Australia to graduate from university.
Rachel graduated last year with a Bachelor of Arts in screen studies and drama from Flinders University in South Australia. She has also published a research paper reflecting on her education.
We met Rachel and her mother Miriam to hear about Rachel's education journey and what helped her to get to where she is now.
Rachel credits Miriam with kickstarting her journey and being the person who helped her figure out what she needed to support her learning.
"Mum really experimented with me using different learning methods [in primary school]. We'd tried writing and talking and it wasn't working. I just went blank. But when she started drawing pictures about the topic, the message got through, just like that *clicks fingers*. We realised then that I'm a really visual learner.
"Since then, when it comes to complicated concepts, visual aids are very important in helping me to understand what's written."
Once her family understood that she was a visual learner, they knew it needed to be put into practice in the classroom too.
"Mum went to the school to talk to the teachers about how to help me learn better."
Rachel's school wasn't very receptive to this learning style. Her mother Miriam said that interacting with Rachel's schools were some of the most difficult times for the family.
"They said she should go to a special school, but she was reading from when she was four, and she's an outgoing learner. We wanted her to go to a school that met her needs – which was a mainstream school with supports."
So the family decided to switch schools.
"The [mainstream school] we ended up choosing was great because the principal was very comfortable having Rachel there. Communication with him and his staff was easy, as the school was accepting of disability and had smaller class sizes."
Rachel's new school also made the recommended reasonable adjustments so she could learn in a way that was good for her.
"I'm from South Australia, so I had what's called a Student Support Officer [SSO] who would work with me one on one. That made learning easier. They took the information, turned it into pictures and helped me to understand the lesson in my own time."
Miriam says having an SSO for half of every school day "really lifted Rachel". But getting an SSO was initially a huge challenge. Miriam says that because they were scarce in the early 1980s, you had to be very determined.
"I took this issue to the highest person possible and at the time it was the Minister for Education in South Australia. I said to him this is ridiculous, this child needs an education and the people in our area aren't doing anything about it. We need support.
"That's my big advice to other parents. Never be afraid to voice your concerns if you feel your child needs more support."
Over many years Rachel has developed practical strategies and reasonable adjustments that helped in her education journey. These included having mentors, recording classes, getting information and presentations before a class, and using read aloud software on her computer when the overload of reading became tedious. Rachel also asked her teachers to speak slower and talked to her parents about assignments, so they could give her support.
Outside of school, Rachel says that activities like drama, sport and the Duke of Edinburgh Award were important stepping-stones in her education journey.
"I have been involved in many community projects as well as drama for many years. Through this I've met lots of people and learned lots of new things."
"Duke of Ed was a different type of learning from school. It was about choosing exactly what you were interested in.
"I learnt theatre writing, piano and cooking. We also went camping, and I got to meet and learn from others. I LOVED that it was so visual, like reading maps. I've been reading maps ever since! It made me feel independent and helped me feel more confident."
Rachel says that building confidence was key for her, not just academically, but in the social environment of school and university.
"If you have a disability, having the confidence in yourself to make friends is the biggest way to feel less isolated and stop those [negative disability] stereotypes."
When it comes to the future, Rachel intends to continue learning.
"I always look ahead to what the next challenge will be, what the next bit of fun will be, what's going to keep me going. I'm like my dad in that respect – I never stand still when it comes to learning."
Want to read more? Rachel's research paper Graduating university as a woman with Down syndrome: reflecting on my education can be found here: https://www.mdpi.com/2076-0760/10/11/444/html
Posted on 23 May 2022