Our people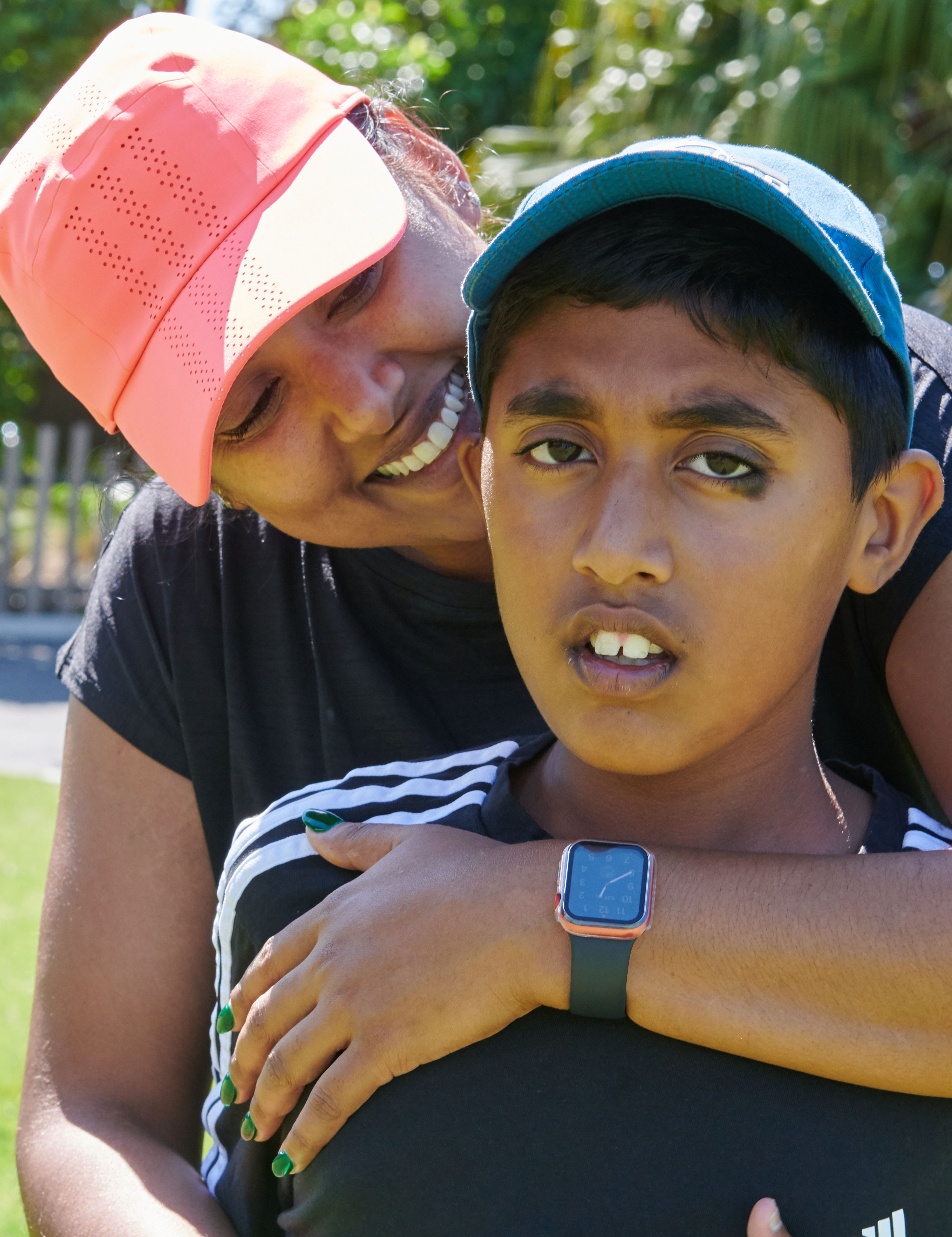 Testimonial: "The great thing about having supports like ACD is that they actually have a lot of knowledge." Parent
Our people
ACD is run by and for families of children with disability.
Our board and staff bring personal experience and diverse skills to the work we do to support families.
At least 60% of the ACD Board are people with disability or family members of children with disability.
ACD Board
President – Catherine Devine
Catherine is the mother of three young boys, one of whom has complex medical needs and disability. Catherine has a corporate background in marketing, communications, and events.
Vice President – Mikel Dean
Mikel lives in regional Victoria with this family, including his young daughter with disability. Mikel has extensive executive management experience.
Secretary – Dr Ronelle Hutchinson
Ronelle is the parent of children with disability and a corporate director with experience in the health and education sectors.
Treasurer – Vignesh Ravi
Vignesh is a Chartered Accountant and works as a Financial Reporting Manager in public health. He has a family connection to disability.
Craig Anderson
Craig is the father of a young man with complex physical and intellectual disability. Craig has had a career in public and university libraries and served on a number of library industry-related boards.
Shannon Burnett
Shannon is a person with disability and an NDIS participant, he is also carer for his partner. Shannon is a teacher with a passion for science education for students with disability.
Eleanore Fritze
Eleanore is the parent of a preschool-aged child with disability. She is a lawyer with a focus on disability rights.
Anita McKenzie
Anita is the parent of two school-aged children with disability. She works in community and stakeholder engagement. Anita has experience as a human resource manager in both the public and private sectors.
Ajsela Siskovic
Ajsela has two preschool-aged children. Her passion for supporting children with disability and their families was sparked through her work at Victorian Legal Aid where she worked as a solicitor assisting families with NDIS appeals. Ajsela is currently a lawyer at a family violence service.
Susan Stork-Finlay
Susan is the mother of two children with disability and has a disability herself. Susan is an occupational therapist and disability advocate.
Leadership team
CEO, Karen Dimmock has been a leader in the not-for-profit sector for over 20 years. She is the parent of a young person with disability who is an NDIS participant.

Educate Manager, Kylee Brealey is an experienced educator and facilitator with over 16 years in the disability sector. She is a passionate peer support advocate.

Partnerships & Communications Manager, Heather Wallace has 30 years of experience in strategic communications, PR, and philanthropic partnerships. This includes 16 years in the not-for-profit sector.

Policy & Advocacy Manager, Talisha Ohanessian has over 10 years of experience in public policy and advocacy. She believes the knowledge of people with lived experience should inform systemic change.

Support Manager, Carlie Lewis has over 25 years of experience in the disability sector in various leadership roles. She is committed to supporting families through empowerment and capacity building.

"It's so good to receive your newsletter. When it comes every month, it reminds me I'm not alone." Parent