Finding a brighter future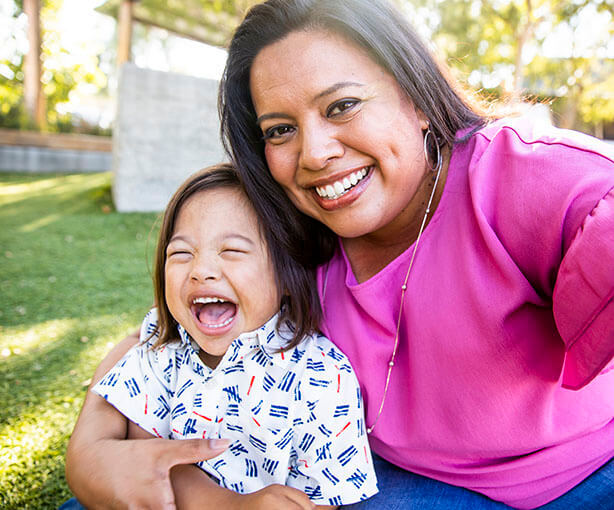 Testimonial: "The one question we continuously ask ourselves is: how are we going to manage?" - Parent
Finding a brighter future
At 14 months, my daughter was diagnosed with a global developmental delay. As a parent, your automatic reaction is to try to fix the problem and hope the development delays will pass. But the reality is that you can't.
At age 4, my daughter was further diagnosed with autism and intellectual disability. She has many wonderful attributes but she is also very challenging to care for. She has difficulties with communication, behaviour, incontinence and struggles with any change in routine.
The one question we continuously ask ourselves is: how are we going to manage? I needed support just to keep going and to ensure that our daughter stayed living with us but I wasn't sure what was available and how I could access it.
ACD helped me with each step of what was a very complex and long process. They worked with me to develop a strategy to access services and to develop a plan to address the issues we were facing.
Now my daughter has carers who take her out regularly which is great for her. She enjoys the activities and the rest of our family get a chance to do things together that were just not possible in the past.
ACD turned a once overwhelming situation into a brighter and more sustainable future for us all.
Parent
Posted on 07 September 2019