COVID-19 latest information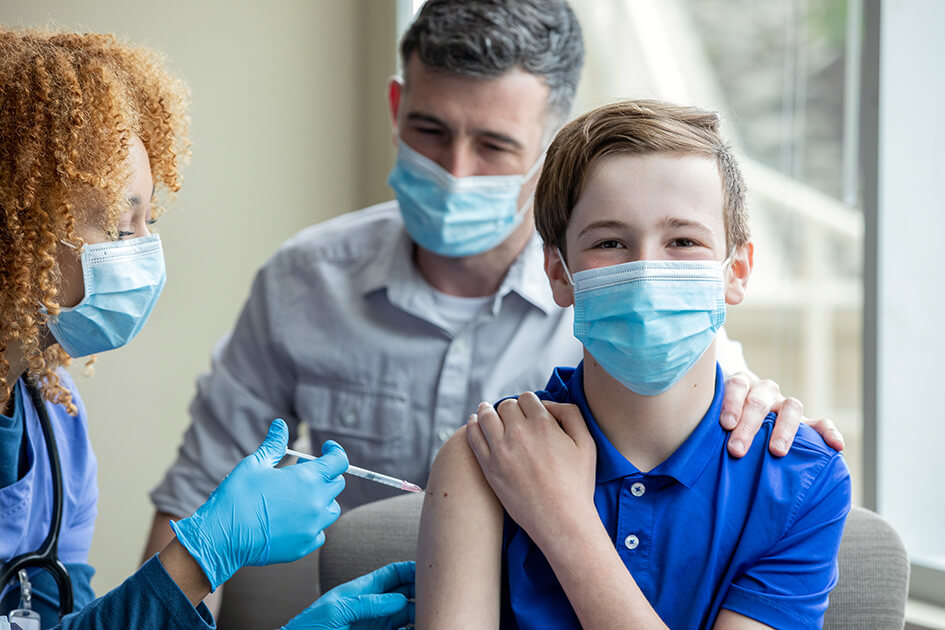 Testimonial: "It's so important for us to have the right information to look after the health and wellbeing of our family." - Parent
COVID-19 latest information
Updated 22/10/2021
Here is the latest information to support your child and family.
On this page:
Speaking up for children and families
ACD is speaking up for the needs of children with disability and their families during COVID-19.
We are calling for:
Assertive outreach to help families get vaccinated
Support for students with disability during the transition back to school
Increased support for advocacy so families can get the support they need
For the latest updates, follow us on Facebook and subscribe to our newsletter.
Summary of restrictions
Metro Melbourne
You can leave home for any reason, no curfew or kilometre limit
10 visitors to your home
15 people can gather outside
Child care and kinder is open for parents/carers who are fully vaccinated
Outdoor community sport open for training
Outdoor pools are open for fully vaccinated
Regional Victoria
10 visitors to your home
20 people can gather outside
Indoor community sport is open
All students back at school full time from Friday 22 October
Across Victoria
No travel between metro Melbourne and regional Victoria except for permitted work, care and compassionate reasons.
Masks must be word indoors and outdoors
For more information
School, child care and kinder
Return to school plan
Specialist schools will follow the same timeline as mainstream schools. Your child will be able to attend school based on what grade they would be in if they were at a mainstream school
Children with disability who cannot learn from home can attend child care, kinder or school as needed throughout the return to school plan
Wearing a mask at school
All students in Grade 3 and above need to wear masks at school
If your child cannot wear a mask due to disability or a medical condition, they can get an exemption
Let your child's school know they cannot wear a mask. You don't need a medical certificate for an exemption, but some schools might ask for one
You can also talk to your child's school about how they explain why some students don't wear masks
Wearing a Mask Social Story – from our friends at ASERT Autism Resources
Metro Melbourne and regions in lockdown
From Friday 22 October:
Child care and kinder open for children whose parents/carers are fully vaccinated
Prep Monday to Wednesday
Grade 1 and 2 Thursday and Friday
Grade 3 and 4, Year 8 and 9 Tuesday and Wednesday
Grade 5, 6 and Year 10 Thursday and Friday
Year 7 and 11 at school full-time
From Friday 5 November:
Child care and kinder is open for all
ALL students back at school full-time
Regional Victoria (not including regions in lockdown)
From Friday 22 October:
All students back at school full-time
Steps you need to take
Complete the Student Attendance Form from your child's centre or school
If your child's centre or school is unclear about who can attend school or turns down your application call the DET Parent and Carer Hotline on 1800 338 663
If your child meets the attendance criteria but you have been told they can't attend, we may be able to help. Call our Support Line on 03 9880 7000 or 1800 654 013 (regional)
NDIS
Support Workers who provide essential caregiving can come to your home or your child can go to the Support Worker.
Most NDIS funded therapists are providing services via telehealth but some continue to offer face-to-face support. Speak with your provider.
It's important to talk with your child's Support Worker and service provider about how you want to manage your child's and family's health and safety during COVID-19.
This includes:
All Support Workers must now be vaccinated. You can ask your Support Worker for proof of their vaccination status
Face masks should be worn by Support Workers
When the Support Worker is in your home you can choose for everyone at home to wear face masks
Where possible maintain physical distancing
Increase ventilation by keeping doors and windows open
Regularly wash or sanitise hands
Here is the PPE advice for Disability Support Workers.
Vaccination and testing
All children 12 and older are eligible for a COVID vaccine.
Children can have the Pfizer or Moderna vaccine.
Even if you have booked there are now more vaccines arriving in Victoria and it may be possible to get an earlier appointment.
You need to book a second vaccine four to six weeks after the first.
There are lots of ways to get the vaccine. People with disability can just turn up at state vaccination centres and pop-up centres without a booking, or you can ring and make a booking.
If you or your child have specific disability support needs in accessing the vaccine, email the Disability Liaison Officer DLOcoordinator@dhhs.vic.gov.au
Third booster shots for the COVID vaccine are now being recommended for people 12 years and older who are severely immunocompromised.
The booster shot should be scheduled between two to six months after you or your family member's second jab.
See the full list of who is eligible for the booster shot
For more information
COVID-19 vaccination social scripts – Amaze
Visual schedules and information in Easy English – Scope
Supporting young people with disability with decision-making when getting consent for a COVID-19 vaccine

Testing
COVID-19 testing is free and available across Victoria.
In-home testing is available for people with disability who cannot get to a testing site. Call the Coronavirus hotline on 1800 675 398. If you need a translator, call the hotline and press zero when prompted.
If you or your child have disability support needs in accessing COVID testing, email the Disability Liaison Officer DLOcoordinator@dhhs.vic.gov.au.
For more information
Getting a test – Easy Read
Getting a COVID test video from the Royal Children's Hospital
Looking after yourself
Support is available over the phone and online:
Parentline 13 22 89
LifeLine 13 11 14
Beyond Blue 1300 22 4636
Kids Help Line 1800 55 1800
1800Respect 1800 737 732
Safe Steps Family Violence Response Centre 1800 015 188
Easy English and stories to share
COVID-19 vaccination – Easy Read
Information for people with disability and carers – Easy English
I am going back to school story (PDF)
I am going back to school story (DOCX)
Wearing a mask story
Read more ACD information and resources.