COVID-19 latest information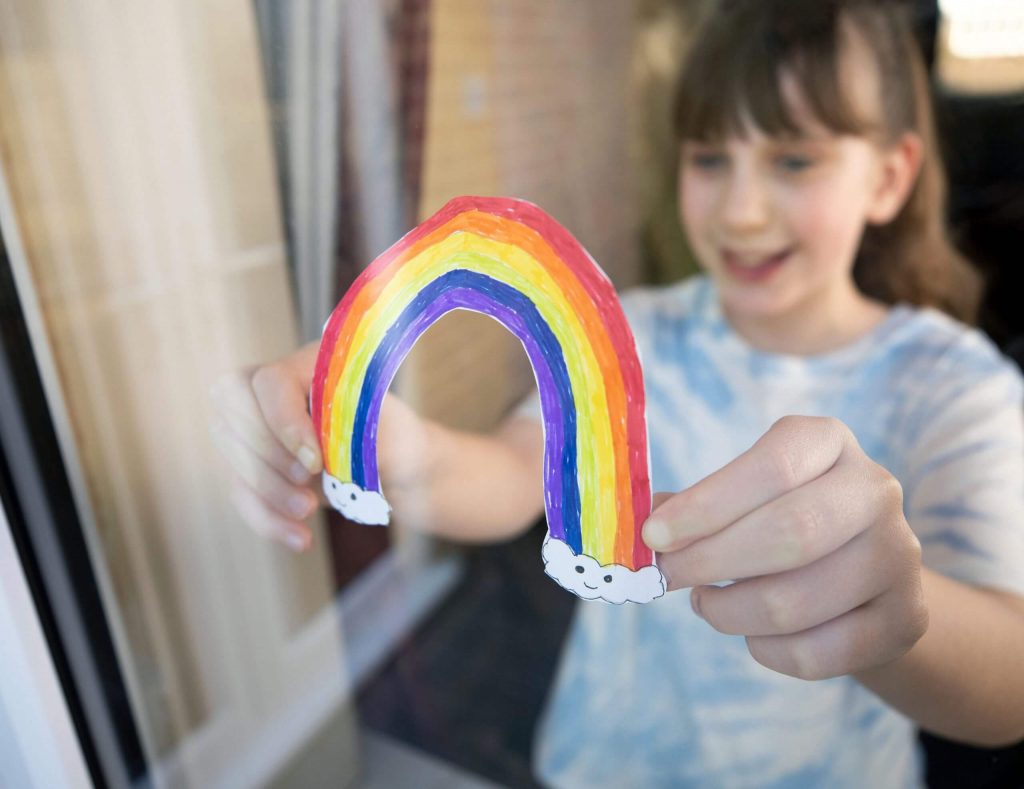 Testimonial: "It's so important for us to have the right information to look after the health and wellbeing of our family." - Parent
COVID-19 latest information
Updated 26/05/20
We have put together the following information to help you and your family find the support you need during COVID-19.
On this page:
Speaking up for children and families
ACD is speaking up for the needs of children with disability and their families in the COVID-19 response.
We are meeting weekly with the Department of Education and Training (DET). As we get ready for the return to school we are calling for:
PLANNING: Arranging Student Support Group meetings to plan for a positive return to school.
TRAINING: Personal protective equipment (PPE) protocols and infection control training for staff who support students with disability.
FLEXIBILITY: Learning from home for children assessed as medically complex and vulnerable by their healthcare professional.
COMMUNICATION: Providing LOTS of very clear information to families.
We are also meeting regularly with the NDIA and are calling for:
CONSISTENCY: Ensuring all children and families can use plans flexibly.
IN-HOME SUPPORT: Even with children returning to school, children and families will need continued support as many informal supports and regular activities that children enjoy will not resume for some time. In-home support that assists children to meet their goals and provides respite for families is essential.
For the latest updates, follow us on Facebook and subscribe to our newsletter.
Protecting your child and family
If you think that your child or family may have COVID-19, call the Coronavirus Hotline on 1800 675 398 (24 hours, 7 days).
To help stop the spread of COVID-19, you can download the COVIDSafe app.
There are clear guidelines on what PPE Disability Support Workers should be using. The Summer Foundation has set up an online store for NDIS participants to purchase PPE.
Learning from home and returning to school
The return to school has been announced:
All students at special schools will return on May 26.
For students in mainstream schools:
Prep, grade one, grade two and year 11 and 12 will go back to school on May 26
Years three to 10 will return on June 9
School will look different:
Staggered drop-off and pick-up times
Staggered play times
Adults physical distancing
No excursions, camps or assemblies
ALL students to have water bottles and not to drink from school drinking fountains
Daily cleaning will occur through all of this term and term 3
Schools will be given hand sanitiser and PPE
Read more from DET about the return to school.
Social Story – Going back to school after Covid-19
To prepare for your child's return to school, ask for a Student Support Group meeting so you can discuss what support your child needs to have a successful return.
Read more in our fact sheet:
Before your child returns to school remember:
Students can attend school if they are not able to be supervised at home and no other arrangements can be made OR if they are in a vulnerable situation, such as family violence or out-of-home care. If your child is in either of these categories, ask that they attend school.
Some schools are offering flexible options such as:
School attendance a few days a week
Siblings being able to attend school
One-on-one contact with teachers and tailored learning activities
If your child needs these types of support, first contact your child's school.
If the school does not offer support, call the Department of Education and Training Parent Advice Line on 1800 338 663 who will follow it up with the regional office.
Our Support Line is also able to help you to advocate for your child. To speak with our Support Line email acdsupport@acd.org.au with the best day and time we can call you back.
NDIS
The NDIA has announced how the NDIS can support children with learning from home:
Support Workers can assist students to do learning tasks that have been set by their teacher.
Support Workers can assist students with their disability needs, such as focusing on a task, using a device, reading instructions or recording responses to tasks.
How to use this in your child's Plan
If you have existing Core funding, you can use this to pay for Support Workers.
If you don't have enough money in your Core budget, you can ask to move funds from your Capacity Building budget into your Core budget.
If you are running out of funds you can request a review.
For more information about finding a Support Worker read our fact sheet:
Other NDIS changes
You may be able to use NDIS funding to purchase a device for your child to access telehealth.
If your child's Plan is coming up for review, it will be automatically extended by 12 months at the same level. If you are not happy with your child's current Plan, you can request a Plan Review meeting over the phone or via video conferencing. You can still have therapists or a support person join the meeting. You will also still need evidence about why any changes are needed.
How to change your child's Plan
Speak with your Support Co-ordinator, Local Area Co-ordinator or Early Childhood Early Intervention (ECEI) Co-ordinator.
If your local contact is not aware of what changes can be made, contact the NDIS on 1800 800 110 and select Option 5 for the special COVID-19 Planners. The NDIS Contact Centre is open 8am to 8pm Monday to Friday.
Our Support Line is also able to help you to advocate for your child. To speak with our Support Line email acdsupport@acd.org.au with the best day and time we can call you back.
For more information
The NDIS is continually making changes in response to COVID-19. For the latest information, visit the NDIS website.
You can also find NDIS information and resources on the Every Australian Counts website.
Financial support
If you need financial help, a range of support is available:
If you or your family have been affected by COVID-19, you may be eligible for Centrelink payments. Your employer may pay you through the JobKeeper Payment.
National Debt Helpline website
Family wellbeing
The Raising Children Network's Coronavirus (COVID-19): family guide has practical information as well as tips and activities for children and teenagers.
With all the changes in our lives because of COVID-19, this is a challenging time for many families.
Trying to balance the needs of your family with your own self-care can seem like an impossible task. But it's now more important than ever to look after your own mental health and wellbeing.
If you start to feel overwhelmed, talking about it can help. It's better to talk about things early on, than to wait for a situation to get out of control.
Safe Steps 24/7 family violence support call 1800 015 188
Beyond Blue call 1300 22 4636
1800Respect call 1800 737 732
Parentline call 13 22 89
Maternal and child health Line call 132 229
Kids Helpline call 1800 55 1800