Starting school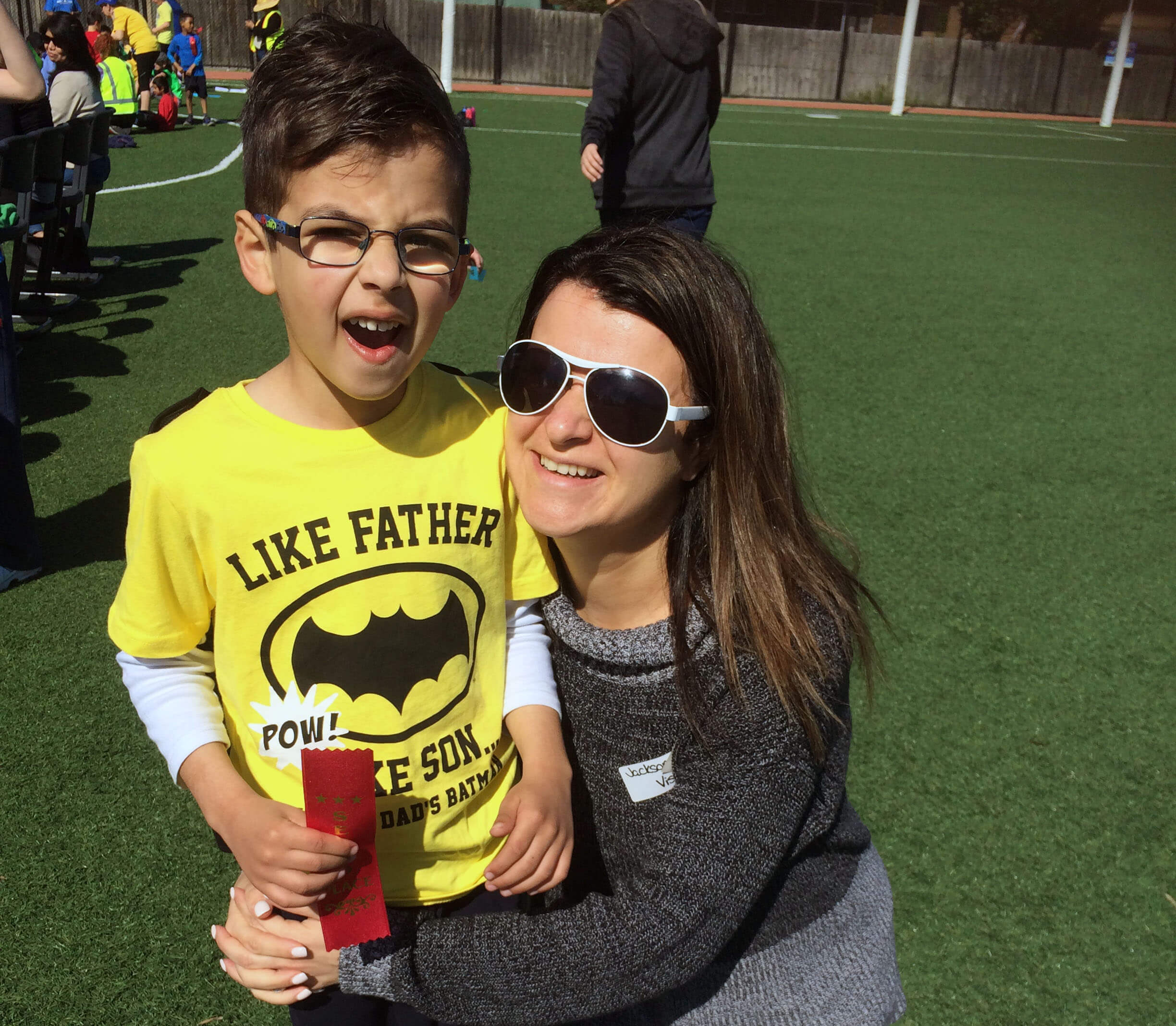 Testimonial: "Walking into school on the first day, his teacher greeted him and made sure that he was included right from the beginning. This really put me at ease." - Chrissy
Starting school
Before Ariyan's first day of Prep, I did a lot of preparation with the school to make sure he would have a great start to his education.
This began in Term 4, with Ariyan attending transition days every Friday. I worked hard to make sure he was familiar with the style and structure that they had at the school. It also helped that he was able to meet his teacher before he started Prep.
Some schools may be able to let you know who your child's teacher is before they start school. It's not always possible, but I think it's helpful to ask if the teacher can meet with your child during transition. This really helped Ariyan to feel more comfortable.
I also created a profile about Ariyan. This gave the school a snapshot of his strengths, what they needed to know about him, what he loves, what triggers him and how to best support him if he is triggered.
This profile wasn't just developed for my own peace of mind – although it did help – but it worked to ensure that the school felt empowered and knowledgeable about what to do in different situations. It prepared everyone to work together because it's vital to build a positive relationship with your child's school as early as possible.
The school was also very supportive of the two Student Support Group (SSG) meetings we arranged to have during Term 4. These meetings allowed us to set up Ariyan's Individual Education Plan and a Safety Plan. It's important in an SSG meeting to set an agenda, take minutes and become familiar with the Disability Standards for Education.
About a week before his first day, I started to show Ariyan a social story that the school had given me. It was filled with pictures of his classroom, the front gate, his teacher; and it explained what it might be like being at school.
Having this social story, his weekly transition days and meeting with his teacher, made Ariyan (and me) feel comfortable, prepared and safe.
Walking into school on the first day, his teacher greeted him and made sure that he was included right from the beginning. This really put me at ease.
When I picked Ariyan up from school I could tell that he was feeling confident – and I felt so relieved. He just looked happy. I know he can feel intimidated quite easily. So to see him walk out of school with confidence and ease really made me feel happy.
Once Ariyan had started to settle in, I had a couple more SSG meetings in Term 1. This helped to check in with the school, hear about Ariyan's progress and see if there was anything more I could do to support him.
I always find it helpful to have someone in the SSG meeting with me who really knows Ariyan. Sometimes it's his classroom aide, therapist, disability support worker or anyone who is really close in his life.
Chrissy, ACD workshop facilitator
---
Chrissy's top tips
Build a strong communication loop with the teacher – keep in touch via email and use a communication book or the Seesaw Class mobile app

Get the best outcome with your advocacy – know the school's processes, organise regular SSG meetings, be familiar with the Disability Standards for Education and know who to speak to if there is an issue
---
ACD's workshop facilitators are all parents of children with disability. They bring their own unique insight and shared understanding of what this means when navigating milestones such as starting school.
Find out more about our workshops and peer support.
Posted on 02 September 2020