Starting Prep with confidence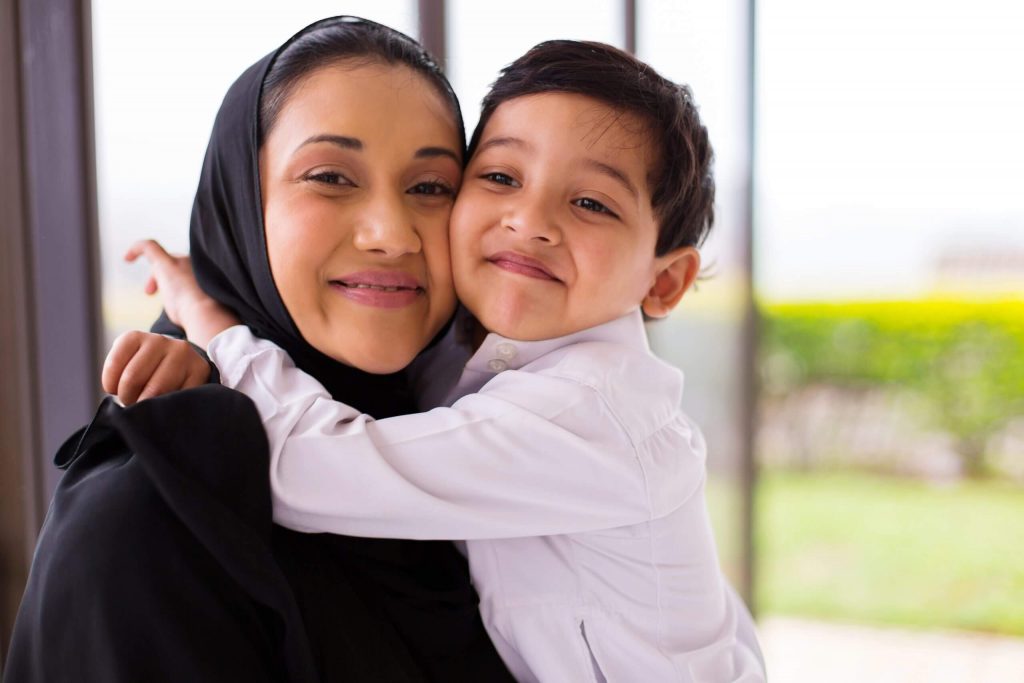 Testimonial: "These difficulties we experienced at kinder made me realise I needed to educate myself better before he started school"
Starting Prep with confidence
My name is Sonya and my son Emre is nearing the end of kindergarten and will be going to Prep next year. Emre is such a happy little boy. He loves physical activity such as swim lessons and gymnastics. He plays on his iPad a LOT. He also loves his food and will eat almost everything in sight when he's hungry.
There's so much to know and love about Emre. But there are some things I wish I'd known about Emre earlier on in his life so I could have been more prepared for his development and education journey.
For example, I wish I had known sooner about Emre's autism. Knowing his diagnosis would've helped me find support and services for him sooner. When Emre was younger I spent so much time online just searching around to find the right services, advice and support. Knowing the situation earlier would've saved me feeling so desperate for help for so long.
It was a very stressful time, especially seeing just how different Emre's development was compared to the other children around him at kindergarten. Emre wasn't interacting with his environment and his classmates like the other children were – he didn't enjoy playing with toys and he wasn't playing with others. That was a red flag for me.
I was concerned about how it would be when Emre started school, mainly because of his difficult kindergarten experience. With very little disability training amongst the staff at Emre's kindergarten, I was encouraged to come and attend sessions with him. The staff also suggested that Emre only attend kindergarten for a few hours a day.
Something about this situation just didn't sit right with me – I was unsure of my son's rights at this point but I didn't have the resources, knowledge support or information to really question what was happening. This also forced me to think more about what would happen at school, as I didn't want the same thing to happen there.
I decided to delay his kindergarten-to-school transition because of this – and also because COVID-19 had meant Emre couldn't attend much kindergarten last year anyway. I felt he needed time to develop socially with other kids his age. This may not be the best decision for everyone, but it was the right one for our family.
These difficulties we experienced at kinder made me realise I needed to educate myself better before he started school – for Emre's sake and my own. With that in mind I attended the ACD Starting Prep Together workshop.
Luckily these workshops filled in knowledge gaps I didn't know I had, such as how to support my son in the transition to school, school processes, student support plans, and how to build positive partnerships with his school.
I learnt I should also create a child profile for Emre– with information such as any health needs, any triggers he may have and his likes and dislikes – all aimed at helping his teacher get to know more about him right from the start.
My advice to other parents whose child with disability is starting Prep is to take the time to learn about your child's rights, what questions you should be asking the school and what you can reasonably expect from them to better support your child transitioning to school.
It'll help you feel less anxious and give you more confidence when communicating with the school. The more information I have, the greater my peace of mind, which also helps Emre. I've found a school I feel comfortable with and who I think will be able to support Emre.
I'm looking forward to Emre starting school next year – especially now that our family's had more time to adjust to the prospect of transition. I feel more confident about what to expect when he starts school and how to raise concerns if I feel something's not right.
Posted on 10 August 2021