NDIS Plan Review in a pandemic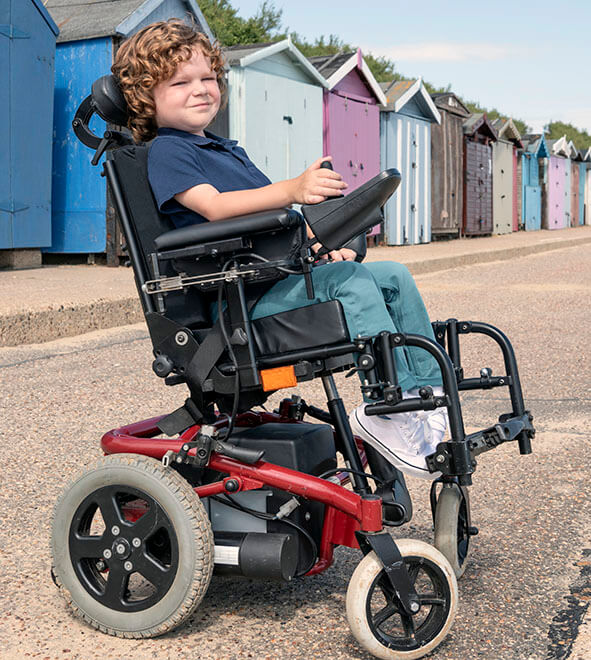 Testimonial: "The thought of doing Cooper's Plan Review over the phone filled me with even more anxiety than usual (and that's quite a bit of anxiety!)." - Parent
NDIS Plan Review in a pandemic
My son's annual NDIS Plan Review was due in late March. Oh, what brilliant timing!

The automatic renewal of NDIS Plans during COVID-19 didn't suit my son Cooper because he needed a new power wheelchair. I had to speak to an NDIS Planner because there has to be a planning meeting before new equipment can be included in a Plan.

In the months leading up to the meeting I was so worried about how it would all go and if Cooper would get the support he needs. My partner got sick of me going on about all the 'what-ifs'.
But the outcome of this meeting would determine Cooper's and our family's quality of life and I felt so powerless at times. If our Core funding was reduced, I would have to give up my part-time job (which keeps me sane). If our Capacity Building and Capital funds weren't enough, I would have to watch Cooper's limited physical ability deteriorate further.

The thought of doing Cooper's Plan Review over the phone filled me with even more anxiety than usual (and that's quite a bit of anxiety!). I was going to miss all those things that are reassuring in face-to-face meetings.
Things like seeing the Planner's facial expression to know if they were really 'getting it', and handing over hard copies of reports and watching them read the documents. These things are really important because they tell me that my son's needs are genuinely being heard and understood.

Four months before the meeting I began asking Cooper's specialists for reports. I then made sure they included the information that would be our evidence to show that the supports we were asking for were reasonable and necessary.

But I was afraid the Planner would be overwhelmed by too many documents and not be able to easily locate the most important details. So I asked my Support Co-ordinator to help me write up what Core supports were needed and when. I also insisted that they create a summary and chart showing the supports we were asking for and the reports that backed them up.

So how did the phone meeting go? Surprisingly well!

The meeting began with our Planner telling us that she'd read all the reports and the summary. She felt that all of our support requests were reasonable and necessary and now just had a list of specific questions she needed to ask. I breathed a huge sigh of relief. She sounded positive, knowledgeable and prepared.

I've just received the new Plan and am relieved to see that we have a sufficient budget to meet Cooper's goals. The 'fun' part will be getting through the next few months with so many social restrictions in place, but at least insufficient funds won't be a barrier.

Parent
Posted on 03 July 2020