Navigating the NDIS maze in the early years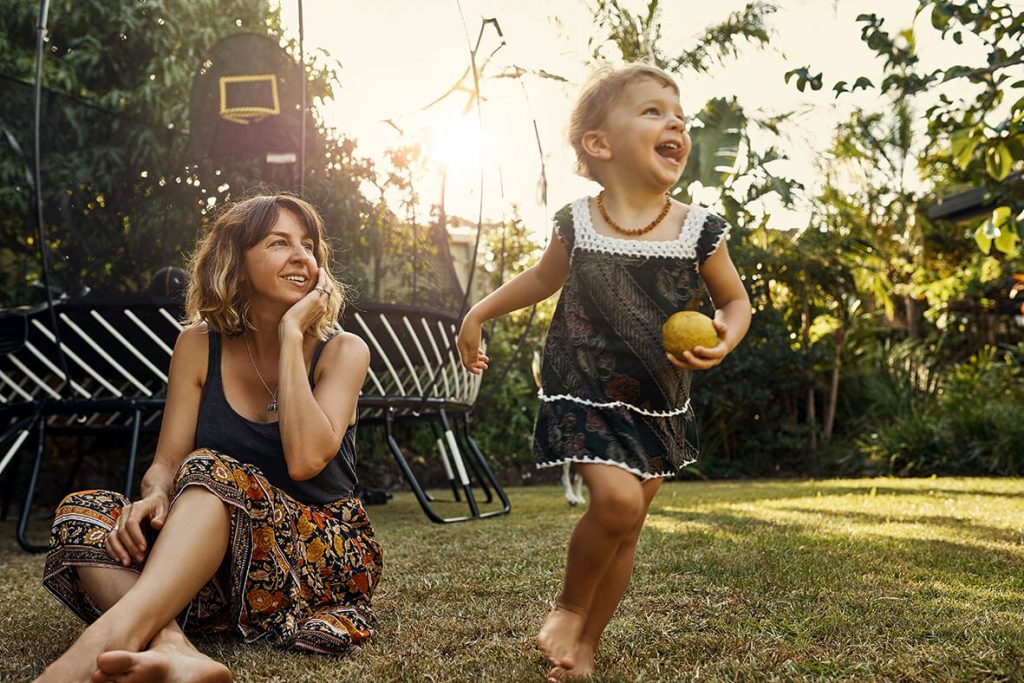 Testimonial: "Not only was I struggling with the maze of everyday life - having three young children - but also the medical maze, the Centrelink maze and the NDIS maze." - Parent
Navigating the NDIS maze in the early years
As my daughter approaches her third birthday, I've been reflecting on her incredible progress and the challenges we've faced to get here.
Emily has Kabuki syndrome – a rare, genetic disability that affects her development and bodily functions. When she was born we were told there were so many things she would never do.
For the first six months of her life, Emily was in hospital and on life-support. As we began to understand more about her possible diagnosis, we slowly learned from the medical teams what support might be available in the maze of disability services.
When Emily was about eight months old we started the hospital's Complex Care program which helped us with limited in-home support and equipment. But we soon needed more as other medical issues arose.
I began looking at what else was available, but in our community the waitlists were long and the services available were narrow.
We knew that Emily needed an NDIS Plan organised as quickly as possible to keep her early development on track. However, when we first started the process, Emily didn't have a diagnosis and our area was one of the last to rollout the NDIS. This meant our applications were refused.
I didn't want to wait and see how she grew or developed before we put supports in place. She was going to grow regardless, so I wanted her to have everything ready to accommodate that.
While we waited for her diagnosis, we prepared for the NDIS by gathering documents and letters from our paediatrician, nurses and genetics team. In May 2019, aged two, Emily was finally diagnosed with Kabuki syndrome. We reapplied for an NDIS Plan.
Two months later, a Planner came to ask us some questions. I was looking forward to the meeting because I thought we were prepared with so many medical documents. But I hadn't known what to expect or that all of the medical documents I'd prepared needed to be better linked to Emily's NDIS Plan and goals.
We waited for the next steps. But it was three months before we received an interim NDIS Plan. Emily hadn't started any therapy, so we prioritised physio straight away given she wasn't crawling yet.
We were still waiting for the full NDIS Plan to be finalised when the hospital told us that Emily no longer met the criteria of the Complex Care program. She lost access to the program one month later.
Suddenly we were left with no support and still no word on our NDIS Plan. I began making frantic calls to the NDIS because I was about to return to work from maternity leave and Emily was not going to be able to go to child care.
Two weeks later a Plan was put in place. But it was nowhere near enough to meet Emily's needs. I began to realise that there isn't enough support for children under seven – and this was where my battle really began.
I'd be waiting in the car to pick my older daughter up from school and calling anyone and everyone I could find for any help with support coordination. So many walls were put up in front of me. It was exhausting being told 'no' so consistently.
Not only was I struggling with the maze of everyday life – having three young children – but also the medical maze, the Centrelink maze and the NDIS maze.
I felt so deflated and didn't think it was ever going to happen. There were so many times where I felt like I couldn't keep going. But my daughter was non-verbal, two years old and didn't have a voice – I was it.
I kept pushing and after contacting so many organisations, ACD was the first to clearly explain exactly what I needed to do, send me the relevant information and let me know who to contact next. Being able to trust their knowledge was such a relief.
After many meetings, phone calls and disappointments, I finally got the call I'd been waiting for.
It had taken five months but Emily's NDIS Plan had been revised. Instead of zero hours of care, we could now support Emily with 30 hours of care a week. Her therapy and equipment were covered. I was thrilled with the outcome.
Since then, Emily has come so far and achieved so much with her NDIS supports in place. We're planning her goals for the next year and in the past three months alone she's started walking – and even running – to keep up with her sister.
She's really blossomed and loves being around other kids. We're hoping that next year she'll be able to go to three-year-old kinder once a week. It's amazing to know these possibilities are on the horizon, but it has been a long road to this point.
The biggest thing I've learned is to never give up – it's the squeaky wheel that gets the oil!
Parent
Posted on 05 November 2020