24 Activities your Support Worker can do during COVID-19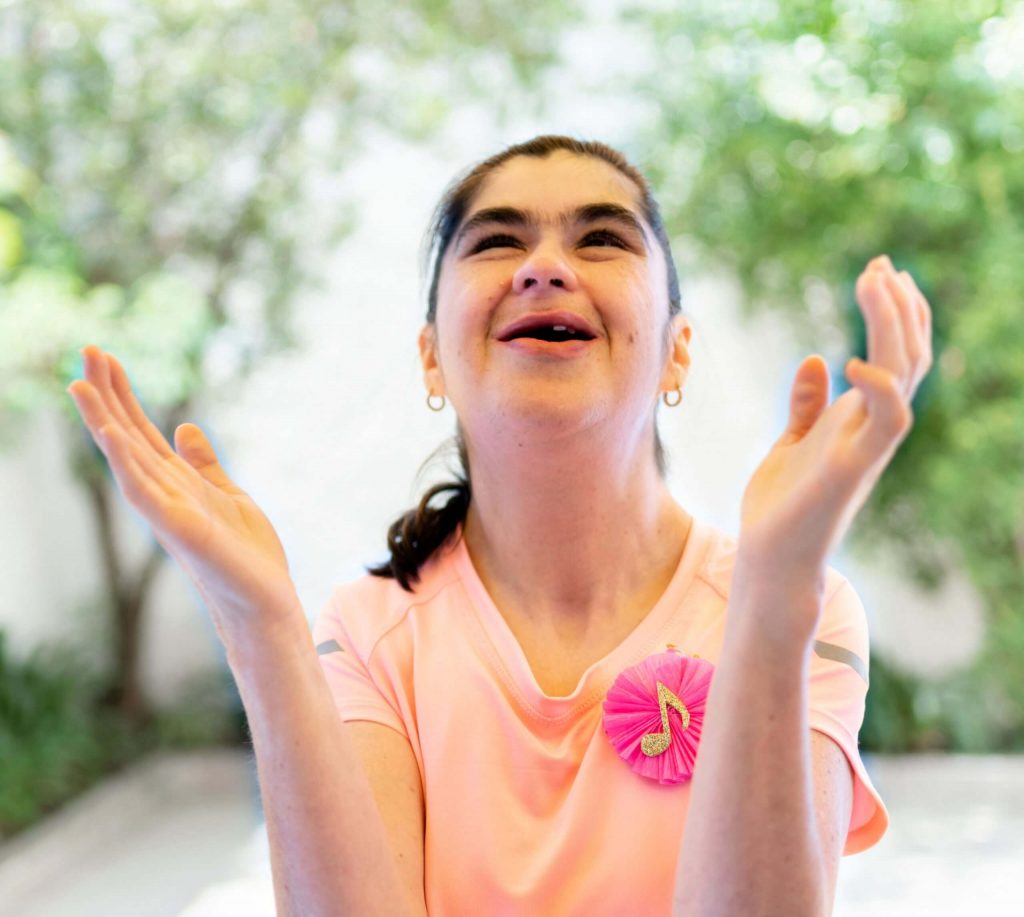 24 Activities your Support Worker can do during COVID-19
Depending on your child's needs, there are many activities Support Workers can do to keep your child active, challenged and happy while working towards their goals.
Keeping your child and family safe at this time is very important. Make sure that everyone involved in supporting your child practices good hygiene at all times.
One way to maintain social distancing is to set up a table for activities. Your child's Support Worker can sit across the table or a safe distance away from your child to do activities together.
Here's a list of fun activities your Support Worker can do with your child during COVID-19:
Preschool aged children
1. Read books together and pretend that the Support Worker is the teacher or librarian so they are a safe distance away from your child.
2. Have an indoor bear hunt with your child's favourite teddy or toy. Use 'hot' or 'cold' for an added bit of direction.
3. Do some gardening, such as weeding, watering or planting seeds to grow flowers or vegetables.
4. Practice household chores like sweeping the floor or learning how to peg washing on the line.
5. Listen to audio books together.
6. Learn some new songs, or sing some of your child's favourite songs, using Key Word Signing.
7. Play indoor basketball using laundry baskets or buckets and soft balls. Or make your own balls using soft toys or rolled-up socks. Set a timer and count how many balls land in the basket or bucket. Children can run to collect the ball after each missed shot for an added bit of fun.
8. Make some sensory bottles together. Use old water bottles with a lid and fill with rice and small toys. You can then play I-spy to find certain objects. Or fill a bottle with water and add some glitter and food colouring. When finished, super glue the lid on to prevent spillage.
9. Do some finger painting using shaving cream on a table. Have some wipes on hand to clean up.
10. Go for a walk and collect leaves, rocks, flowers and other things from nature.
11. Pour a couple of centimetres of water into a large deep container, add a big squirt of dishwashing liquid and whisk hard to make a multitude of bubbles. Use the bubbles to make bubble cakes or hide and find items buried in the bubbles.
12. Do a rainbow scavenger hunt on your daily walk. Try to find something of each colour of the rainbow (red, orange, yellow, green, blue, indigo and violet).
School aged children
13. Have a Dance Party. Put on your favourite high-energy music and turn it up nice and loud! Twirl, twist and shimmy your way around the room. Copy one another's dance moves or add in some musical instruments.
14. Play badminton together. If you only have a small space or it's raining outside, try replacing the shuttlecock with a blown up balloon. Add complexity to the game for older children.
15. Play Balloon Blow. Set up a course and see if your child can blow a balloon all the way to the finish line. They'll have to do lots of army crawls working their upper body and core strength along the way.
16. Make a scrapbook of funny photos taken around the house, yard or neighbourhood.
17. Take the dog for a walk.
18. Listen to audio books together.
19. Make a COVID-19 Journal using photos or drawings of day-to-day activities and feelings.
20. Create an obstacle course in the backyard.
21. Wash the car together while staying on opposite sides of the car.
22. Do an online dance or yoga class together.
23. Try some simple cooking activities. Make a list and shop for ingredients or use items you already have at home to make biscuits, a non-bake slice, cupcakes etc.
24. Do some mindfulness activities such as colouring in, listening to music or having some quiet time.
For more information
Stay up to date with our COVID-19 latest information page.